This is for player who don't know how to install Maplestory V62 or cannot go in the game!

1st of all, if you do not have Maplestory v62 on your computer, then you have to go our download section (http://nightms.no-ip.org/download.php)
If you are done in installing or you already have Maplestory v62, then you start from here!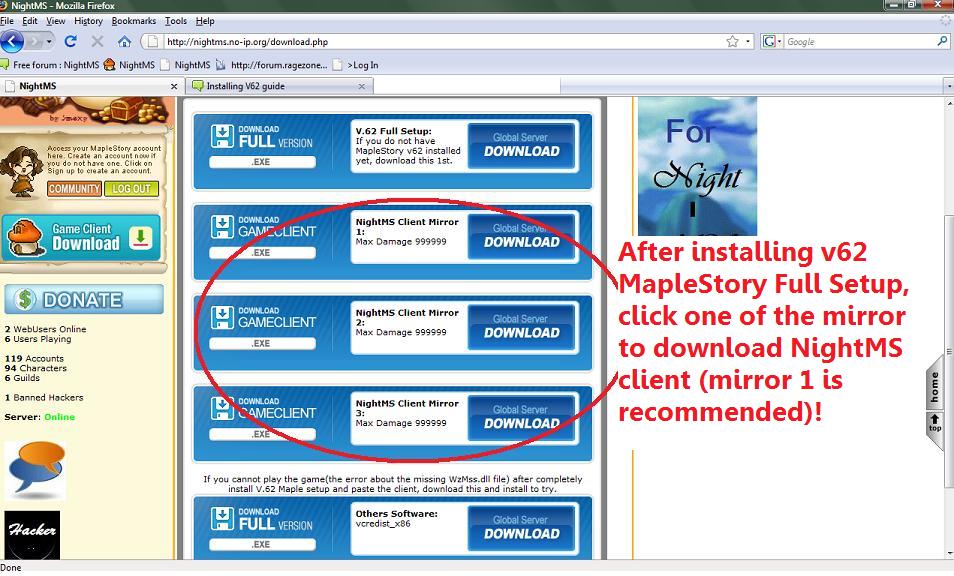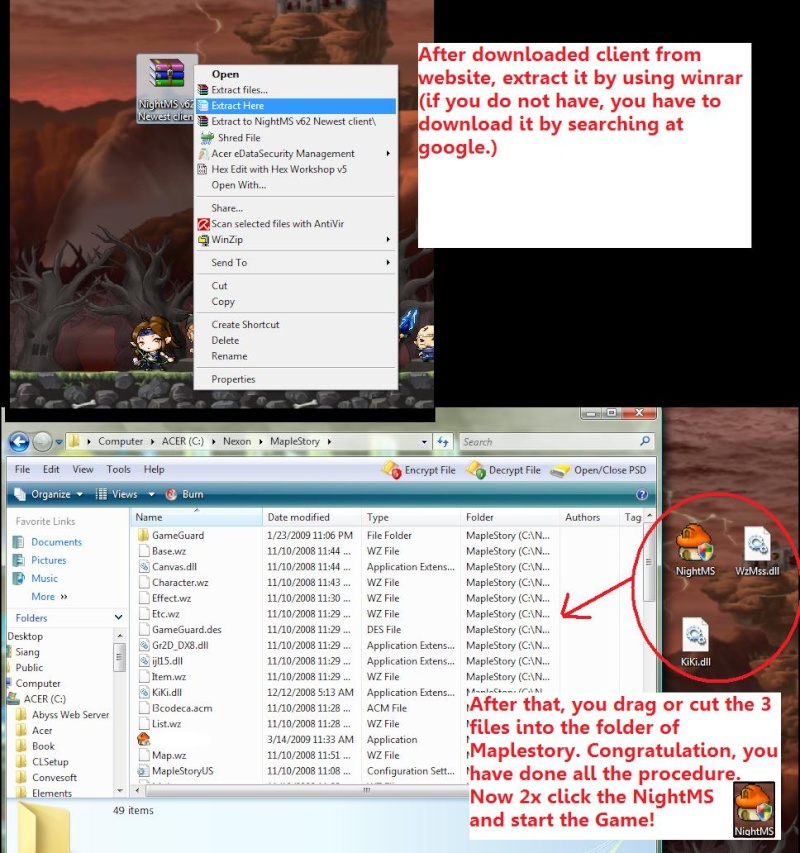 Extra:

If you get this application error, then run the original Maplestory.exe ONCE and Run back NightMS client.
If you still cannot play the NightMS or you are facing other problem which cannot install or others, make a new post and write down your problem. (make sure the screenshots about the errors and the files inside the Maplestory's folder are added!)